Submitting Your FAFSA Student Aid Report (SAR)
Submitting your FAFSA Student Aid Report (SAR)
If you are a graduating high school senior, you may be eligible for need based renewable scholarships through the SME Education Foundation. To be eligible, you must first complete a FAFSA (Free Application for Federal Student Aid) and be Pell Grant eligible.
After submitting your FAFSA you will receive a Student Aid Report (SAR). It may take 3 to 5 business days to receive your SAR after completing the FAFSA due to government process time. The first page of your SAR is the required document for need based scholarship consideration as part of your SME Education Foundation scholarship application.
What is the Student Aid Report (SAR) and what does it look like?
The Student Aid Report (SAR) is a document that provides you information about your eligibility for student aid and list your answers to the FAFSA. This document will also include your Pell Grant eligibility estimate.
Your completed SAR will be about 10 pages and the first page will look like below when you access your information online.
**PLEASE NOTE YOU ARE ONLY REQUIRED TO SUBMIT THE FIRST PAGE OF YOUR STUDENT AID REPORT as part of your application**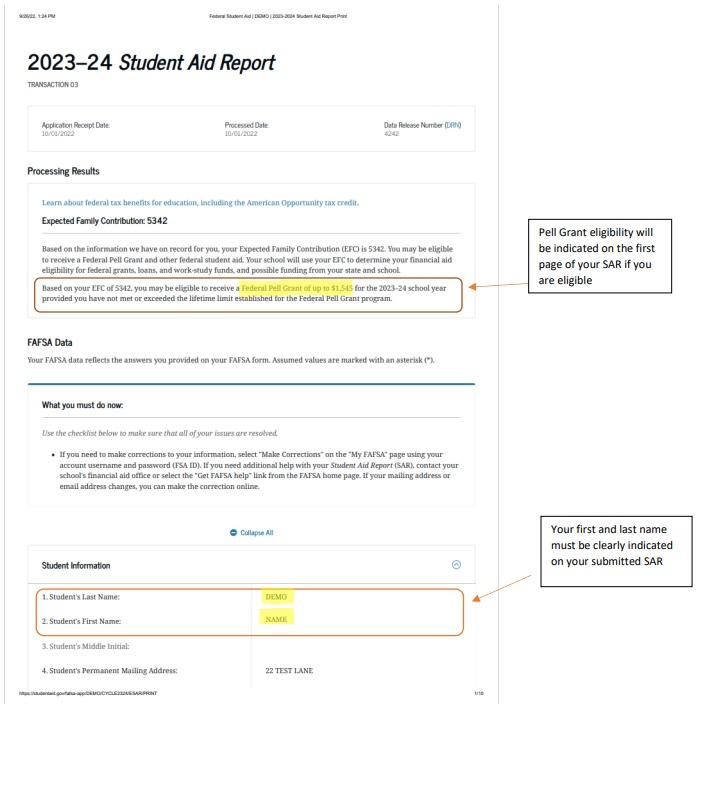 You will need to upload your Student Aid Report (SAR) as a PDF document
To do this, please follow the steps below:
Log into your FAFSA account. Under the 2023/2024 tab, select "View SAR"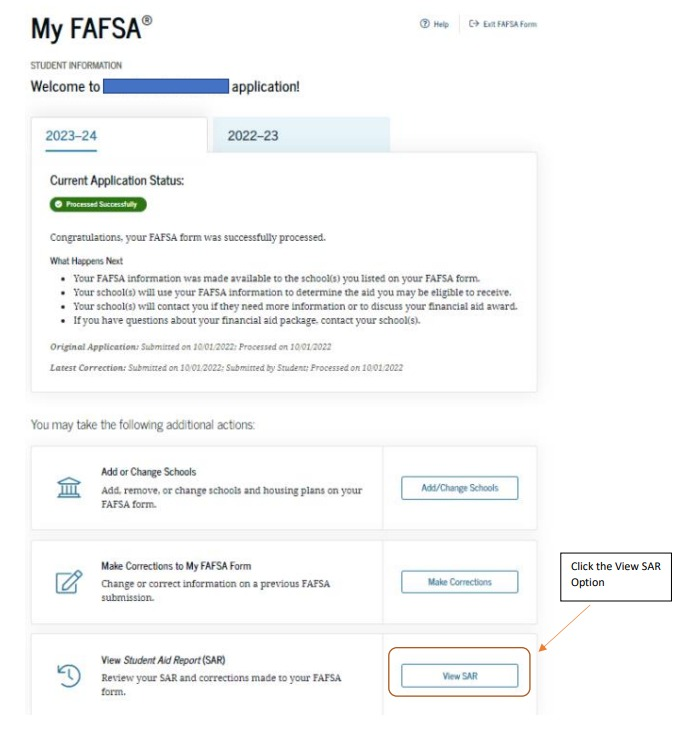 On the view SAR page click on "Print SAR" on the top right corner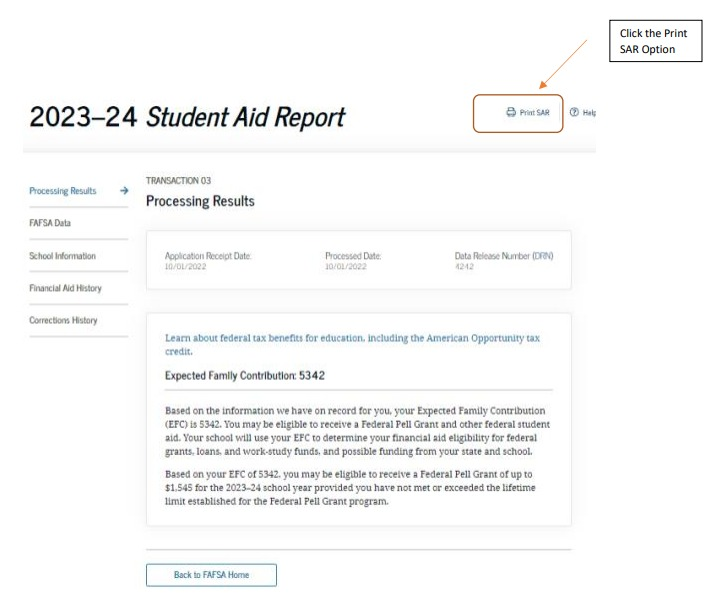 Print directly to PDF. Most web browsers (Microsoft Edge, Google Chrome, Mozilla Firefox) allow you to select print (or save) as PDF or Microsoft Print to PDF as an option
(example below is using Microsoft Edge)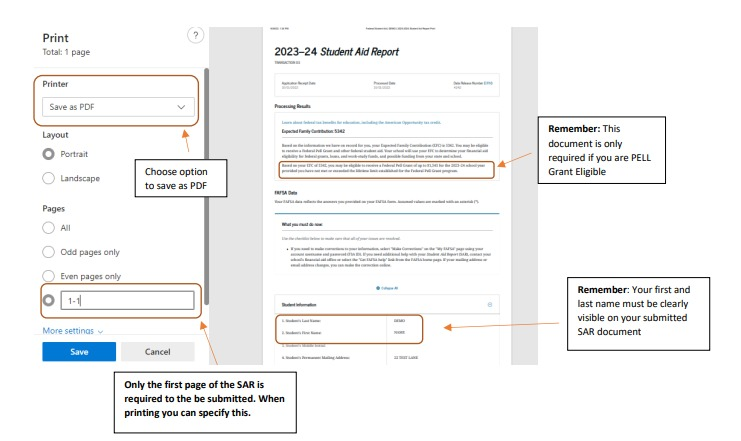 ** ONLY SUBMIT The FIRST PAGE OF YOUR STUDENT AID REPORT**
Alternatively, you can print the Student Aid Report (SAR) and scan and save as a PDF file.
Learn more about the SME Education Foundation Scholarship program.
Register and start your application today.